We Are Your Comprehensive Frisco Plumbers

When choosing a plumber in Frisco TX, you want to make sure that they know how to handle the problem you are facing. Our experienced, licensed Frisco plumbers can deliver the services you need.

Our Plumbers in Frisco Excel in Leak Detection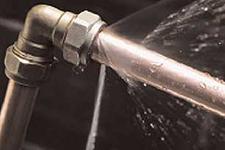 Leaking pipes can cause all kinds of problems within a home, aside from structural damage, the mold caused by the moisture can cause health problems for you and your family. To make matters even worse, leaks are not always easy to detect, often they require the knowledge of a professional. A broken water main can also cause your water bills to spike and are often particularly difficult to detect, as these breaks occur underground. We have the expertise to detect and fix leaks, as well as evaluate the condition of all your pipes to prevent leaks in the future.

Sewer Repairs

Consider the importance of your sewer system. As the waste disposal system for your home, this is possibly the most important part of your plumbing. Furthermore, this is not an area that most homeowners have the knowledge or desire to tackle. Our Frisco Plumbers have the equipment and experience to handle all your sewer problems.
Water Conservation

For homeowners who are worried about high water bills, we can install low flow faucets, shower heads and water-saving toilets. These can save homeowners up to 28 gallons of water per day per person.